START MANAGING YOUR DEVICES
Update and configure your Jabra devices and deploy Jabra software using the Jabra Xpress online tool to create a new MSI package or ZIP archive for deployment.
Download the MSI package(s) or ZIP archive to your PC.
Install the MSI package on end user PCs. Alternatively, extract the ZIP archive and install the MSI package(s) on end users PCs. Then copy files to a local deployment server.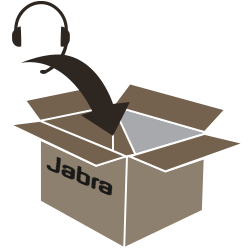 MODIFY A PREVIOUS CONFIGURATION
Upload and modify an existing MSI package or ZIP archive to the Jabra Xpress online tool to change any of the configurations.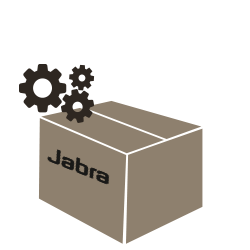 Please wait while we process your file...

LEARN MORE
OBSOLETE
Obsolete tools which reached end of support:
Jabra Audio Device Dashboard
Jabra WMI Provider
X
End User License Agreement

IMPORTANT NOTICE: PLEASE READ CAREFULLY BEFORE INSTALLING THE SOFTWARE 

This license agreement ("License") is a legal agreement between you ("Licensee" or "you") and GN Audio A/S, Lautrupbjerg 7, DK-2750 Ballerup, Denmark ("Licensor") for the software you are about to download ("Software"). 

BY TICKING OFF THE "ACCEPT" FIELD BELOW YOU AGREE TO THE TERMS OF THIS LICENSE WHICH WILL BIND YOU, YOUR COMPANY AND YOUR EMPLOYEES. IF YOU DO NOT AGREE TO THE TERMS OF THIS LICENSE, YOU MUST IMMEDIATELY DISCONTINUE DOWNLOADING THE SOFTWARE BY LEAVING THIS INTERNET PAGE OR CLOSING DOWN THIS INTERNET BROWSER. 

1. Grant and scope of License
1.1 In consideration of you agreeing to abide by the terms of this License, Licensor hereby grants to you a limited, non-exclusive, non-transferable license to use the Software and the technical documentation that Licensor makes available to you in connection therewith ("Documentation") on the terms stipulated in this License. The License shall only be valid for a period of 12 months which shall commence at the time of your acceptance of this License. 
1.2 You may:
(a) install and use the Software for your internal business purposes only;
(b) install and use the Software for distribution on internal computer networks; and
(c) install and use any supplementary software code or update of the Software incorporating "patches" and corrections of errors as provided by Licensor from time to time.
1.3 This License does not in any way modify or vary any warranty terms applicable any hardware product you have purchased.

2. Licensee's undertaking
2.1 Except as expressly set out in this License or as permitted by applicable law, you undertake: 
(a) not to rent, lease, sub-license, loan, translate, merge, adapt, vary or modify the Software or Documentation;
(b) not to make alterations to or modifications of the Software nor permit the Software or any part thereof to be combined with or incorporated into any other software;
(c) not to disassemble, de-compile, reverse engineer or create derivative works based on the Software as a whole or any part thereof nor attempt to do any such things except to the extent that) such actions cannot be prohibited according to applicable law because they are essential for the purpose of achieving inter-operability of the Software with another software program, and provided that the information obtained by you during such activities:
(i) is used only for the purpose of achieving inter-operability of the Software with another software program;
(ii) is not disclosed or communicated to any third party without Licensor's prior written consent; and
(iii) is not used to create any software which is identical or similar to the Software;
(d) to supervise use of the Software and Documentation and ensure that the Software and Documentation is used by your employees and representatives in accordance with the terms of this License;
(e) to include the copyright notice of Licensor on all complete or partial copies of the Software or Documentation no matter the form; and
(f) not to provide, or otherwise make available, the Software or Documentation in any form, in whole or in part (including, but not limited to, program listings, object and source program listings, object code and source code) to any person other than your employees without prior written consent from Licensor.

3. Licensor's rights
3.1 Licensor may audit (using its own employees and those of an independent auditing firm that is subject to appropriate confidentiality obligations) your use of the Software and Documentation to verify your compliance with this License. You agree to give Licensor (or the auditing firm) reasonable access to your facilities and records for purposes of conducting these audits. Licensor will give you at least five days advance notice before conducting an audit.  Audits will be conducted during normal business hours and no more than once per year, unless Licensor has a good-faith basis for believing that more frequent audits are warranted. Licensor will bear all the costs it incurs (including the fees and expenses of the auditing firm, if any) in conducting an audit, unless the audit reveals that you have failed to comply with this License in a material way, in which case you agree to reimburse Licensor for these costs.
3.2 Licensor will use commercially reasonable efforts to provide error corrections to the Software, as well as minor improvements to the Software, as such corrections and improvements become generally available. Licensor may, in its sole discretion, make developments, upgrades, updates, modifications or enhancements (collectively "Upgrades") to the Software. Such Upgrades are not made available by Licensor as part of this License and may be subject to additional charges. Should Licensee desire to purchase a license to such Upgrades, the terms and conditions of this License shall apply to such Upgrades.

4. Intellectual property rights
4.1 You acknowledge that all intellectual property rights in and to the Software and the Documentation throughout the world belong to Licensor, that rights in the Software are licensed (not sold) to you, and that you have no rights, title or interest in or to the Software or the Documentation other than the right to use them in accordance with the terms of this License.
4.2 You acknowledge that you have no right to have access to the Software in source code form or in unlocked coding or with comments.
4.3 The integrity of this Software is protected by technical protection measures ("TPM") so that the intellectual property rights, including copyright, in the Software are not misappropriated. You must not attempt in any way to remove or circumvent any such TPM or have a third party remove or circumvent such TPM on your behalf.
4.4 The Software contains open source software covered by the Microsoft Reciprocal License (MS-RL). For the use of the open source software a separate set of terms and conditions apply which are found at: http://opensource.org/licenses/ms-rl. Furthermore parts of the Software will be covered by Microsoft Public License (http://www.opensource.org/licenses/MS-PL) or MIT license (http://www.opensource.org/licenses/MIT). The open source software is provided "AS IS," WITHOUT ANY WARRANTY OF ANY KIND, AND LICENSOR FURTHER DISCLAIMS ALL OTHER WARRANTIES, EXPRESS, IMPLIED OR STATUTORY, WITH RESPECT TO OPEN SOURCE SOFTWARE, INCLUDING BUT NOT LIMITED TO THE IMPLIED WARRANTIES OF NONINFRINGEMENT, MERCHANTABILITY AND FITNESS FOR A PARTICULAR PURPOSE. NEITHER LICENSOR OR THE LICENSORS OF OPEN SOURCE SOFTWARE SHALL HAVE ANY LIABILITY FOR ANY DIRECT, INDIRECT, INCIDENTAL, SPECIAL, EXEMPLARY, OR CONSEQUENTIAL DAMAGES (INCLUDING WITHOUT LIMITATION LOST PROFITS), HOWEVER CAUSED AND ON ANY THEORY OF LIABILITY, WHETHER IN CONTRACT, STRICT LIABILITY, OR TORT (INCLUDING NEGLIGENCE OR OTHERWISE) ARISING IN ANY WAY OUT OF THE USE OR DISTRIBUTION OF THE OPEN SOURCE SOFTWARE, EVEN IF ADVISED OF THE POSSIBILITY OF SUCH DAMAGES.  Copyrights to the open source software are held by the copyright holders indicated in the copyright notices in the corresponding source files.

5. Licensor's liability
5.1 Licensor shall not be liable for losses suffered by you in consequence of deficiencies or other failures in respect of Licensor's obligations under this License or any collateral contract and Licensor shall in any event not be liable for any indirect or consequential losses or damages of any kind. However, Licensor shall be liable for product liability to the extent that such liability emanates from such provisions of the Danish Act on Product Liability that cannot be contractually waived. Product liability on any other basis is disclaimed. 
5.2 SUBJECT TO CLAUSE 5.1 ABOVE, LICENSOR SHALL NOT BE LIABLE UNDER OR IN CONNECTION WITH THIS LICENSE OR ANY COLLATERAL CONTRACT FOR LOSS OF INCOME, LOSS OF BUSINESS PROFITS OR CONTRACTS, BUSINESS INTERRUPTION, LOSS OF THE USE OF MONEY OR ANTICIPATED SAVINGS, LOSS OF INFORMATION, LOSS OF OPPORTUNITY, GOODWILL OR REPUTATION, ANY INTERRUPTION OF OR DAMAGE TO COMPUTER SYSTEMS OR COMPUTER EQUIPMENT, LOSS OF, DAMAGE TO OR CORRUPTION OF DATA OR ANY INDIRECT OR CONSEQUENTIAL LOSS OR DAMAGE OF ANY KIND HOWSOEVER ARISING AND WHETHER CAUSED BY TORT (INCLUDING NEGLIGENCE), BREACH OF CONTRACT OR OTHERWISE.
5.3 SUBJECT TO CLAUSE 5.1-5.2 ABOVE, LICENSOR'S MAXIMUM AGGREGATE LIABILITY UNDER OR IN CONNECTION WITH THIS LICENSE, OR ANY COLLATERAL CONTRACT, WHETHER IN CONTRACT, TORT (INCLUDING NEGLIGENCE) OR OTHERWISE, SHALL BE LIMITED TO THE AMOUNT PAID BY LICENSEE TO LICENSOR UNDER THIS LICENSE. 
5.4 Subject to clause 5.1-5.3 above, Licensor's liability for infringement of third party intellectual property rights shall be limited to breaches of rights subsisting in Denmark and only damages and costs imposed on you by a court of competent jurisdiction or any settlement sum which is approved in writing by Licensor as a result of a claim by a third party that the use by you of the Software in accordance with the terms of this License infringes the intellectual property rights of that third party, provided that such indemnity shall only apply if and to the extent that:
(a)	Licensor has full conduct of such proceedings;
(b)	you shall make no admission as to the liability and shall not agree to any settlement or compromise of any action without the prior written consent of Licensor;
(c)	you shall give all reasonable assistance in respect of any such proceedings; and
(d)	you have not been provided with a work around solution or an alternative license obtained by Licensor from such third party.
5.5 This License sets out the full extent of Licensor's obligations and liabilities in respect of the supply of the Software and Documentation. The Software is licensed "as is" and there are no conditions, warranties, representations or other terms, express or implied, that are binding on Licensor except as specifically stated in this License. To the extent permitted by law LICENSOR DISCLAIMS ANY AND ALL IMPLIED WARRANTIES OR CONDITIONS, INCLUDING ANY IMPLIED WARRANTY OF TITLE, NONINFRINGEMENT, MERCHANTABILITY OR FITNESS FOR A PARTICULAR PURPOSE, regardless of whether Licensor knows or had reason to know of Licensee particular needs. No employee, agent, or distributor of Licensor is authorized to modify this warranty, nor to make any additional warranties.

6. Termination
6.1 Licensor may terminate this License immediately by written notice to you if you commit a material or persistent breach of this License which you fail to remedy (if remediable) within 14 days after receipt of written notice requiring you to do so.
6.2 Immediately upon termination for any reason:
(a) all rights granted to you under this License shall cease;
(b) you must cease all activities authorized by this License;
(c) you must immediately pay to Licensor any sums due to Licensor under this License; and
(d) you must immediately delete or remove the Software and Documentation from all computer equipment in your possession and immediately destroy or return to Licensor (at Licensor's option) all copies of the Software and Documentation then in your possession, custody or control and, in the case of destruction, certify in writing to Licensor that you have done so.

7. Transfer of rights and obligations
7.1 This License is binding on you and your permitted successors and assigns. 
7.2 You may not transfer, assign, charge or otherwise dispose of this License, or any of your rights or obligations arising under it, without the prior written consent of Licensor. 
7.3 Licensor may transfer, assign, charge, sub-contract or otherwise dispose of this License, or any of its rights or obligations arising under it, at any time during the term of the License.

8. Notices
8.1 All notices given by you to Licensor must be given to GN Audio A/S at Lautrupbjerg 7, DK-2750 Ballerup, Denmark. 
8.2 Licensor may give notice to you at either the e-mail or postal address you provided when you purchased the Software. 
8.3 Notice will be deemed received and properly served immediately after an e-mail is sent, or three days after the date of posting of any letter. In proving the service of any notice, it will be sufficient to prove, in the case of a letter, that such letter was properly addressed, stamped and placed in the post and, in the case of an e-mail, that such e-mail was sent to the specified e-mail address of the addressee.

9. Event outside Licensor's control
9.1 The Licensor will not be liable or responsible for any failure to perform, or delay in performance of, any of its obligations under this License that is caused by an event outside its reasonable control ("Force Majeure Event").
9.2 A Force Majeure Event includes any act, event, omission or accident beyond Licensor's reasonable control and includes in particular (without limitation) impossibility of the use of public or private telecommunications networks, and the acts, decrees, legislation, regulations or restrictions of any government.
9.3 Licensor's performance under this License shall be suspended for as long as the Force Majeure Event continues. Licensor shall use its reasonable endeavours to bring the Force Majeure Event to a close or find a solution by which its obligations under this License may be performed despite the Force Majeure Event.

10. Waiver
10.1 If Licensor fails, at any time during the term of this License, to insist on strict performance of any of your obligations under this License, or if Licensor fails to exercise any of the rights or remedies to which Licensor is entitled under this License, this shall not constitute a waiver of such rights or remedies and shall not relieve you from compliance with such obligations.
10.2 A waiver by Licensor of any default or term or condition shall not constitute a waiver of any subsequent default or of any other term or condition, but shall apply solely to the instance to which such waiver is directed.
10.3 No waiver by Licensor of any of these terms and conditions shall be effective unless it is expressly stated to be a waiver and signed by Licensor.

11. Severability
11.1 If any of the terms of this License are determined by any competent authority to be invalid, unlawful or unenforceable to any extent, such term, condition or provision will be construed, limited or, if necessary, severed only to the extent necessary to eliminate such invalidity, unlawfulness or unenforceability and to that extent be severed from the remaining terms, conditions and provisions which will continue to be valid to the fullest extent permitted by law.

12. Entire agreement
12.1 This License and any document expressly referred to in it represents the entire agreement between Licensor and Licensee in relation to the licensing of the Software and Documentation and supersedes any prior agreement, understanding or arrangement between Licensor and Licensee, whether oral or in writing, relating thereto.
12.2 Either party acknowledges that, in entering into this License, neither party has relied on any representation, undertaking or promise given by the other party, or implied from anything said or written in negotiations between the parties before entering into this License except as expressly stated in this License.
12.3 Neither of the parties shall have any remedy in respect of any untrue statement made by the other, whether orally or in writing, prior to the date the parties entered into this License (unless such untrue statement was made fraudulently) and the other party's only remedy shall be for breach of contract as provided in this License.

13. Confidentiality
13.1 You undertake to keep secret and not to disclose any confidential information that you have receive about Licensor under this License to any third party, including any of your employees who do not need to have knowledge of such information in the course of their employment, and to use and safeguard such information with the same degree of care that you use to protect your own similar information, and in any event no less than a reasonable degree of care.
13.2 The provisions of this section 12 shall survive any termination of this License.

14. Law and jurisdiction
14.1 This License shall be governed by and construed in accordance with Danish law without reference to its choice of law rules and each party hereby submits to the exclusive jurisdiction of the Danish courts. The parties specifically disclaim the UN Convention on Contracts for the International Sale of Goods.
OK